Frances Martin of OKLAHOMA AIREDALE RESCUE writes:

Pearl is seven years old and about to have her babies.
Lilly is Pearl's daughter, five years old and due the end of February.
Crockett is three years old and the father of both litters.
Thankfully, we got them just before a winter storm hit us hard.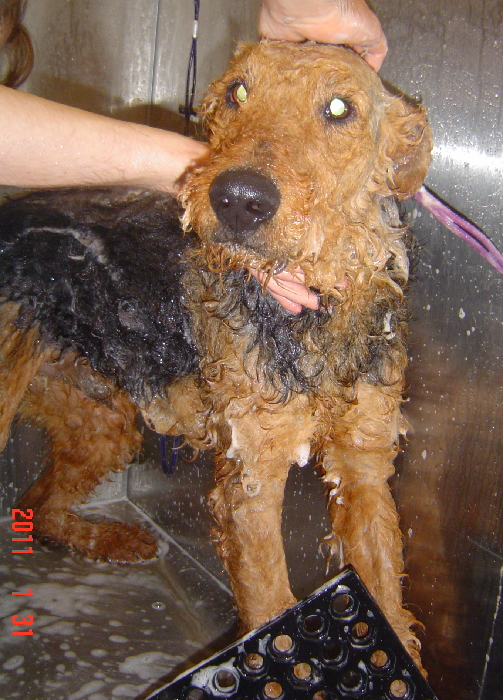 Crockett

The three dogs have lived their lives in a filthy outdoor kennel
and have had litter after litter of puppies.
They have no social skills and are petrified right now.

Just got a call from the vet. No puppies for Pearl yet,
but she is heartworm negative (yes!),
both ears are infected, has whipworms,
and is in need of a dental.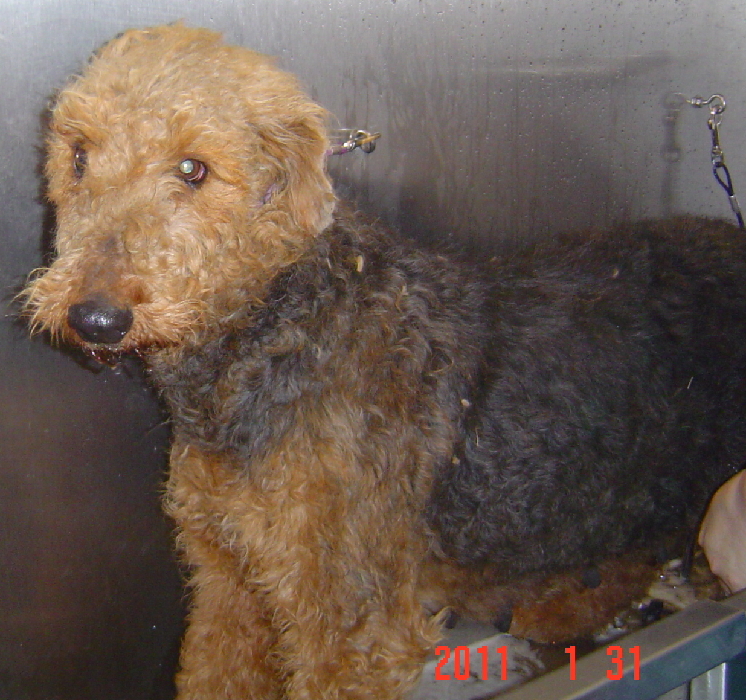 Lilly

Lilly & Crockett are safe & warm in a kennel.
They'll have to wait on their vet visit until after the winter storm passes.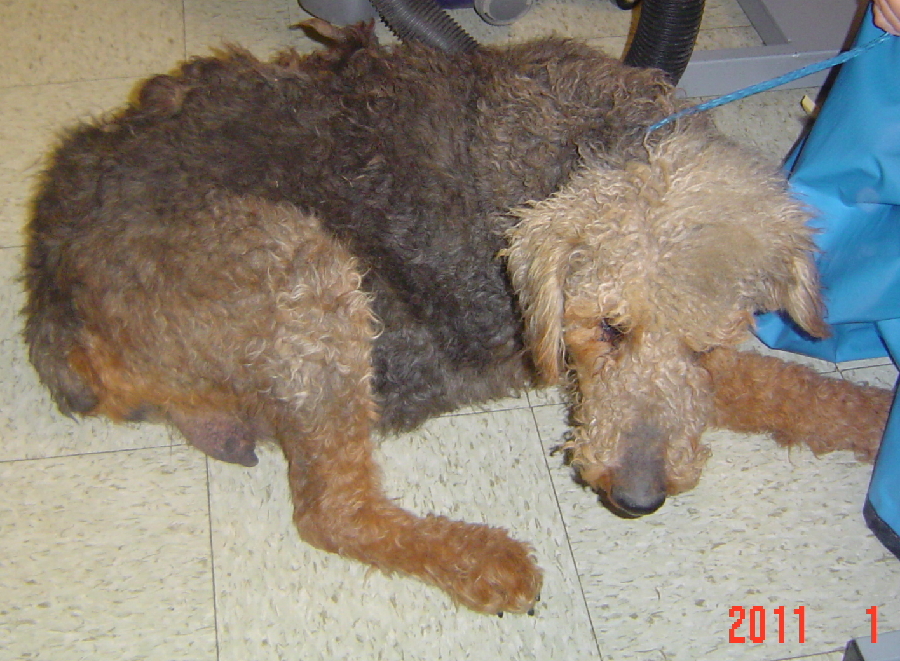 Pearl