When this sweet dog came into Rescue,
the shelter form identified him as Rocky,
but he didn't seem to know his own name.
Foster mom Martha thought about changing it;
after all, it's a fighter's name: Graziano, Marciano, Fielding.
Although Rocky has a toughness of spirit, he is a gentle soul,
and it's no longer necessary for him to scrap for what he needs.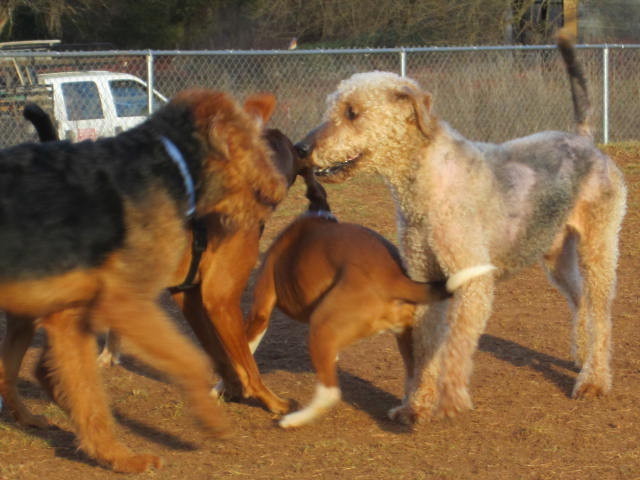 New friends at the dog park: Henry & Rocky

Then she found this quote from that famous pugilist
the silver screen, Rocky Balboa, which sure seems to fit this dogged Airedale: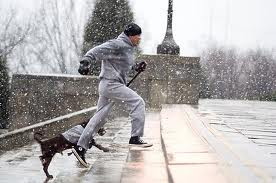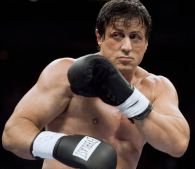 Life's not about how hard of a hit you can give . . .
it's about how many you can take,
and still keep moving forward.

Rock on, Rocky!