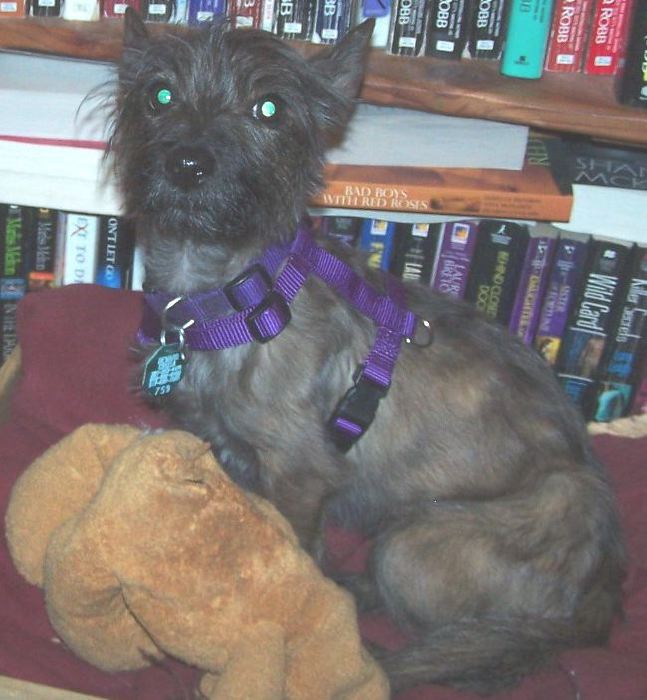 Zuka was an owner surrender, as the wife was dying of cancer.
There was a 13-year-old son in the home with Zuka.

On 20 May, Deb Hodgens writes:

Zuka has finally been diagnosed. She has pancreatitis.
Her levels were 0.4. Normal levels are 5 to 35.
She is going to have to be on Viokase-V for the rest of her life.
She gets 1/4 teaspoon twice daily;
the eight-ounce jar costs $140.00.
Also she has to be on vitamin B & a multivitamin.
I am giving those to Zuka once daily.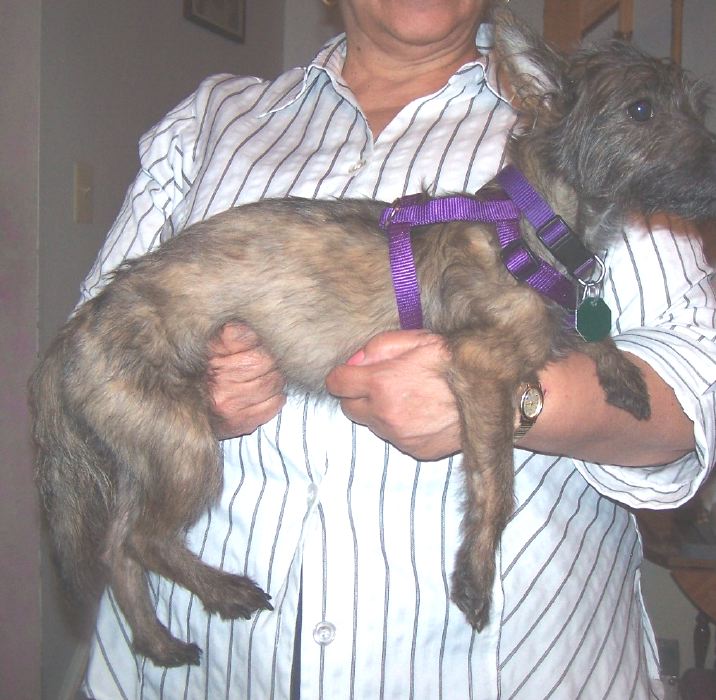 Zuka is a four-year-old female who weighed
8.4 pounds when we got her from the shelter.
You can see every bone in her body!

She cannot be spayed or given any of her shots
until she gains some weight. The vets were finally able to discover
that she has pancretitus and will have to be on
a special medicine for the rest of her life. Other than starving,
she appears to be very healthy. She walks nicely on the leash
and she loves to cuddle next to someone.
She is a really nice little girl, but will take your fingers to get a bite.
Hopefully, after she gains some weight and is no longer just skin & bones,
we can work on her being gentle when she is given something to eat.
She is real good at catching bites when they are thrown to her!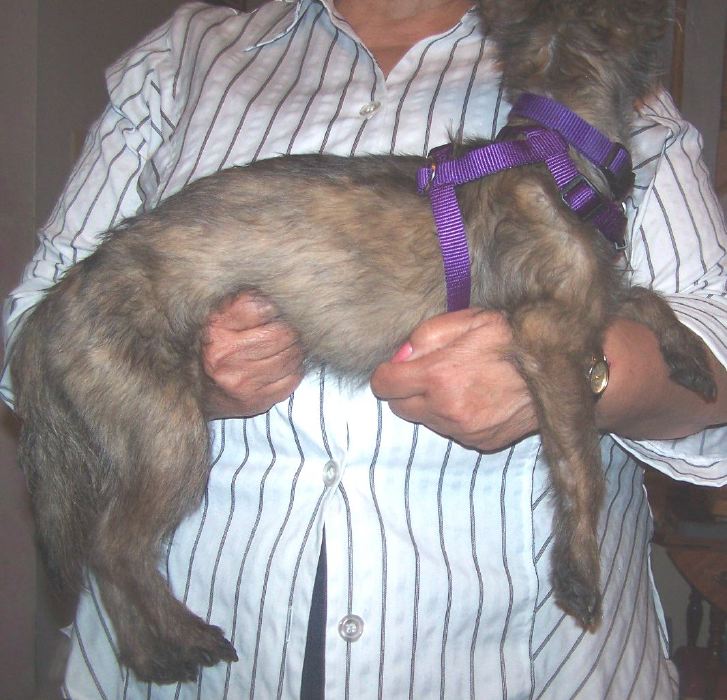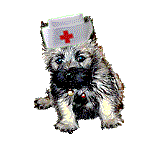 MARSHA AARONS:
OMG how sad for Zuka and her human mother.
I'm so glad CRUSA has taken her into its care.
I'll bet we won't recognize her in a few months.